Aug 31 2010
"Ready To Learn Mom" with Stacey Kannenberg Radio Show at 10 CST/11 EST every Wednesday!  Join us on 09/01/10 with the Top 2 Winner in the Business Baby Shower Contest, Lori Sawyer of Mommy Moves who is going to help us get fit! 
About Lori Sawyer, M.A., ATC, Owner
National Athletic Trainiers Association Certified Athletic Trainer
National Academy of Sports Medicine, Personal Trainer
National Association of Sports Nutrition Consultant
Owner, LS-Fitness and Founder of Mommy-Moves
Co-Owner, Kids-Move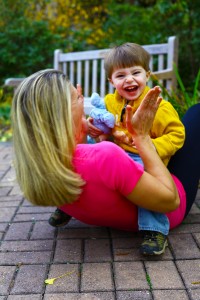 Lori Sawyer earned her Bachelor of Science degree in Movement Studies and Exercise Science with a concentration in Athletic Training from East Stroudsburg University in Pennsylvania.  She then earned a Masters of Arts Degree in Exercise Science from Montclair State University in New Jersey. 
After graduating, Lori took a position at Seton Hall University as an Athletic Trainer for two years.   She then moved to Los Angeles to take a position as a staff Athletic Trainer at UCLA in 2001.  While at UCLA, she traveled with the women's basketball team and was directly responsible for the  women's tennis team and the 2003 national championship women's water polo team. 
Her focus as an Athletic Trainer has been on injury prevention, rehabilitation, and sports specific training. She has developed a well deserved reputation in the field for bringing athletes back from injury, quicker and safer than before.  While at UCLA, she was certified in the Graston Technique for pain and injury management.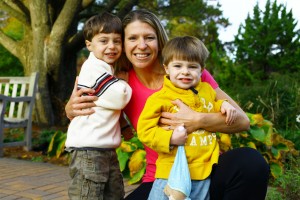 Since undergraduate school and throughout her career, she has trained people from every walk of life to help them improve their lifestyle and achieve their specific goals.  Now, her lifestyle and goals have changed.  She has created LS-Fitness, a personal training, nutrition and rehabilitation business that focuses on core strength while achieving your goals.  When Jake was born she wanted to stay at home with her new son, she also didn't want to end her professional career…so MOMMY-MOVES! was born!  Now with 2 beautiful boys (Jake  and Chase) She runs the Mommy-Moves program and continues to teach classes, while working on building Kids-Move with Co-Owner, Mary Patterson.  They are working on building a family fitness franchise!  She is also working on becoming certified in the Tupler technique, a non surgical way to close diastasis recti, a common abdominal problem in women with children.
Fore more information, visit Lori's websites at www.Mommy-Moves.com and www.KidsMove.com.