Aug 26 2010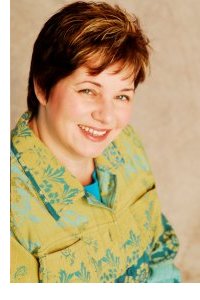 Stacey Kannenberg
Fredonia, WI
Astrological Sign: LEO
# of children: 2
Ages: 11 &  9
Favorite Business Book: Anything by Authors Tamara Monosoff or Joyce Bone
Favorite Family Book: The Dream is Clear to Believe is the Reward – Mike Kannenberg
Favorite Quote: Winners never quit and quitters never win! Vince Lombardi
Which came first: the biz or the kid? The kids were 3 and 1 when I started the biz!
What is your biggest productivity secret- the thing that helps you accomplish the most in your day?  My ability to multi-task keeps me on track!
 How well do you feel you are balancing motherhood and entrepreneurship? As the kids get older it gets easier.  Any tips? Involve the family so they support you and the family business; Try to establish a routine that works for the family; Work around your family time; and most important remember it takes practice to balance it all!
What was the tipping point for you when you realized you were truly an entrepreneur? It started with my hot dog stand from 1969-1974 in front of my grandparent's busy family bowling alley in Hayward, WI.  I always knew I would have my own business but I wanted to learn from the corporate world first and start my own business from home when I started my own family!
What one word describes your purpose in your family, your biz and your life? EMPOWER
Where do you find your greatest source of support for your goals in your family, business and life? I have the unconditional love of my husband and kids and the support of thousands of people standing behind me that have gotten me to where I am today.  From the love of family and friends to the support of so many people that I didn't even know in person, who once they heard my story, have cheered me on by sharing my story and have continued to rally behind me!
What do you do to recharge your spiritual batteries? Pray and read the Bible!
What's the one thing you can't live without? Electricity!
iPhone or Blackberry? Blackberry
Chocolate or Vanilla? Chocolate
PC or Mac? PC
Which do you do most often: Eat out, Order In or Cook it yourself? Cook it
Who is your biggest supporter? My amazing husband Mike who gave me a crystal clear clock in 2004 engraved with the Cedar Valley Publishing logo that reads:  The Dream is Clear – To Believe is the Reward
Who is your greatest inspiration?  I was raised by my grandparents who were both my "rock".  My grandfather told me every day that I was destined for greatness and that I could make the world a better place.  He started me on my path and passed the baton off to Mike, who continues to support the mission!
What do you see yourself doing in 5 years? More of what I am doing today and loving every minute of it!
Name of Businesses: Cedar Valley Publishing and HerInsight Media
URLs: www.cedarvalleypublishing.com
www.herinsight.com – coming soon
Radio Show Get Ready to Learn Mom
Twitter Name @StaceyKann
Facebook Page www.facebook.com/stacey.kannenberg
The Work Smart Mompreneurs Blog:  http://www.worksmartmompreneurs.com/blog/