Jun 16 2010
"Ready To Learn Mom" with Stacey Kannenberg Radio Show at 10 CST/11 EST every Wednesday!  Join us on 06/16/10 with the amazing Amy Hilbrich Davis of www.InspiringMoms.com and her incredible Balance Map.  Listen and win your own custom Balance Map or earn 20% off and find those extra minutes in the day to make your life easier!!! 
Amy Hilbrich Davis is the happy mother of seven, CEO of Inspiring Moms, and creator of the Balance Map.  Amy inspires moms to implement the proven strategies and solutions to create greater balance, success, and happiness in their job of mom.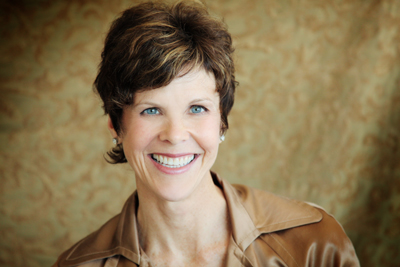 About Amy
Take one girl growing up in a small town in Indiana, add 5 older and 2 younger siblings, mix in a loving Mom and Dad, and stir. This is part of the secret to Amy Davis' confidence, energy and passion as a mother.
Nurtured by her family and friends, Amy enjoyed life at Indiana University and then a budding pharmaceutical sales career with Eli Lilly. Thrilled with her first ever car, expense account and sales job (in that order), Amy left for California to strike it rich. Little did she know that her "fortune" would ultimately be 6′5″ and answer to the name of Randy Davis.
Amy and Randy dreamed of marriage, travel and some day a family. The marriage came easily, the travel remains a dream, and creating a family emerged as a passion they both shared. By design, their family has grown and now Amy and Randy enjoy a full life with their seven kids and their passion for family life led to a new venture called Inspiring Moms.
Inspiring Moms
Amy (partnering again with Randy) founded Inspiring Moms, a company that provides professional development for the job of mom. Her expertise comes from her desire to learn, her life experience, enthusiasm, and love of mothering. Amy's family is her greatest achievement. She wants all moms to know how it feels to achieve happiness and success in their treasured role as mom.