Feb 02 2010
Brilliant Essence, founder, Astrid Stromberg  will be talking about the inner powers of the Mind, Body and Soul by empowering you to BE.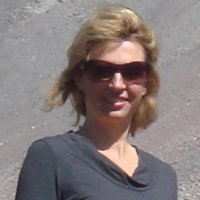 After 10 years in the corporate world, developing business for such companies as IBM-IFF, Aviva-Abeille Vie, New Frontiers, and International publishing company, Hatier, expanding her technical skills in therapy, psychology, management and leadership, Astrid turned to what she knew was her true mission in life; to share the empowering spiritual truths with the world. Psychic and Medium since birth, her uncanniness to assess personalities and situations, to offer immediately implementable solutions and solve crisis situations in record time has earned her world wide recognition, as a reader, an advisor and an inspirational speaker.
After having spoken on behalf of the United Nations Association for 7 years, and receiving a Certificate of Special Congressional Recognition in 2006 from U.S. House of Representatives, Member of Congress, Anna Esshoo, in recognition of outstanding and invaluable services to the community, Astrid now dedicates her services to the general public.
Her clients, worldwide, remain for the most part anonymous.
Find out more about Astrid on her website at www.BrilliantEssence.com.