Jan 12 2010
Join us on 1/13/10 with Social Media Guru & Mom Biz Coach Lara Gallaway who was listed in Forbes as the one of the Top 30 Influential Mom Entrepreneurs to FOLLOW on Twitter!!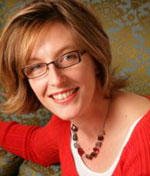 Lara Galloway, The Mom Biz Coach, is a sought-after business coach, speaker, writer and Blog Talk Radio show host in the mom entrepreneur world. Her work has helped countless mompreneurs define success on their own terms and achieve it. Her signature training program, The Mom Biz Makeover, teaches mompreneurs how to create a sustainable business that fits into their family life and still allows them to achieve success on their own terms. Known for her pay-it-forward attitude and love of helping others, Lara's Engagement Marketing Strategy allows her to take a passive approach to earning income and an aggressive approach to spending quality time with family. Join her on Thursdays for her Audio Blog on BlogTalkRadio.com/MomBizCoach and on Tuesdays for her WoMEN: What Mom Entrepreneurs Need Teleseminar Series (a free series, but you must register for the calls by signing up at www.whatmomentrepreneursneed.com). And she's nearly always in her "Twitter Office": www.twitter.com/mombizcoach.
Leave a Reply
You must be logged in to post a comment.