Oct 21 2009
I have been donating books for the past three years now to the Today Show Holiday Gift Drive!   See the following letter for more information: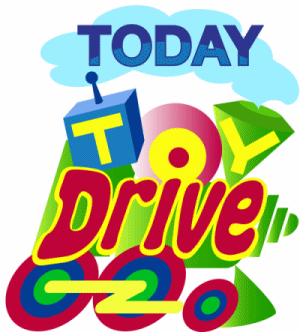 Thank you so much for your past participation in the TODAY Holiday Gift Drive. This year, in these uncertain economic times, your partnership is greatly needed. We hope you can help us make our 16th Annual Holiday Toy Drive a great success.
Last Holiday season, we spread Holiday cheer to more than 3 million children in more than 200 domestic, non-profit family charities.  For many, the Today show is the sole source of gifts. We hope to have your generous support again this year. 
As in the past, there is no minimum or maximum donation.  Contributions range from $100 to more than $3 million retail value.  We are also able to accept cash contributions to the non-profit Today Show Charitable Foundation to help offset the administrative costs of our effort. The Today Show Charitable Foundation is a 501-c3 organization.  All contributions are tax deductible to the extent allowed by law.
We need non-violent toys, books, and electronic games, as well as board games, school supplies, sports equipment, music CD's, CD players, videos, computers, computer software and other items suitable for children from infants up to age 18. Gifts for boys of all ages, and teens of both genders are most needed.
Participants should prepare a list of items to be donated, quantity, and for what age and gender. Your donation will be matched to the "wish lists" from our non-profits.  In most cases, you ship directly to the recipients.  We can honor requests for a specific preference for a region, type of organization, or limited shipments.
As in the past, there is no on-air promotion in exchange for gifts. Depending on show needs, on-air appearances may be very limited.  However, we hope to thank as many of our friends in the corporate world as possible in short appearances with Today's cast members.  All our donors will be listed on http://www.todayshow.com/.
We have built some wonderful friendships through the years and hope you extend an invitation to clients who have contributed in the past, and invite new partners as well. 
Your contribution is important to us.  We hope to work with you again this year. 
Best wishes,
Sam Sagenkahn and Kate Cook
TODAY Holiday Gift Drive
212-664-7508
sam.sagenkahn@nbcuni.com
katherine.cook@nbcuni.com
Comments Off on Let's Get Ready To Help the Today Show Holiday Gift Drive!