Feb 27 2009
Neon Play Dough Fundraiser
Who:    My name is Ruthie Gilmore-Benedict
Contact Info:                
208-392-6713
P.O. Box 171132
Boise, Idaho 83717-1132
Email me at: Neon.dough123@gmail.com and Please visit:  www.neonplaydough.com 

Why: Coming This Summer 2009…a special trip to Guatemala City!
The Mission Trip Info:
Sponsored by BRIO Magazine, a youth oriented service trip is being planned for Central America, and I would like to go!   www.briomissions.com I need to raise $3,000.00 so that I can participate in this awesome opportunity.  Will you help me?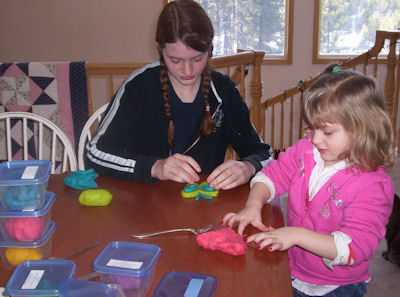 What I can do for you:
I am beginning my personal online business in order to raise funds for my Summer '09 mission trip.  My product is NEON PLAY DOUGH. I have various sets or a pound of play dough for great prices.  It's all hand-made, and it lasts a long time.  Just ask my four-year old sister…I can also do other projects.  For example: I clean and organize kitchens, bathrooms, friend's bedrooms and garages really well.  I can paint a room or Baby-sit your kids. Just ask my mom…I can also make a great homemade pizza dinner for you and your family.  FREE DELIVERY in the local area of course! 
Product/web site: www.neonplaydough.com
Regular or Neon Color Single Pack = $3.00    
Regular or Neon Color Pack=$10.00 
Both Color Packs=$20.00
*SPECIAL OFFER:   Join my "Recurring Shipment Program" for Neon Play Dough to be shipped to your mailbox on the first of  every month!!!!