Nov 11 2008
This past fall a friend of mine received the opportunity to visit one of The Society's incredible vacation homes in Vail. Thanks to The Society and Peak Properties, she spent two luxurious days in a multi-million dollar home with a gorgeous mountain view. The Society, a new travel company, puts travelers in any one of a number of luxury home and condo rentals in beautiful resort destinations around the world. They focus on giving travelers a home away from home in their vacation destination.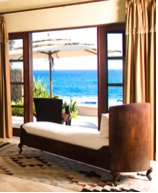 With the holiday season upon us, The Society wanted to offer families a chance to getaway and experience one of their beautiful properties, for free! Even in these hard economic times, families still want to get away for a memorable vacation that is high quality and reasonably priced. A home rental gives your family a chance to connect while cooking dinner in your own kitchen, cozying up to a movie at the end of the night, or running into locals in the neighborhood to give you insights into great things to do in the area.
In order to help preserve the American family vacation, The Society has called upon their partners and fellow entrepreneurs to brighten the upcoming holiday season with a series of ten 5-night vacation giveaways. The Society and their Luxe Alliance members have collaborated to offer luxury stays in amazing vacation rentals and villas in locales such as Cabo San Lucas, Telluride, Sedona, Vail, Keystone, Orlando and more.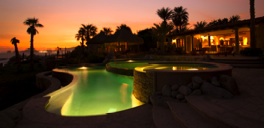 Between November 5, 2008 and January 28, 2009 participants can sign-up here (www.thesociety.com/giveaway) to register and become eligible for one of the ten vacation giveaways.
Additional entries can be earned by those who complete The Society Match Maker Request here.
And, all participants will receive a 5% discount coupon off their next booking, provided by The Society.
If you would like to receive an opportunity to visit one of The Society's beautiful homes with your family, enter to win here!
Leave a Reply
You must be logged in to post a comment.