Oct 17 2008
I am so incredibly proud of the mother and daughter GREEN team of Lynn Colwell and Corey Colwell-Lipson who have released their long awaited book, Celebrate Green!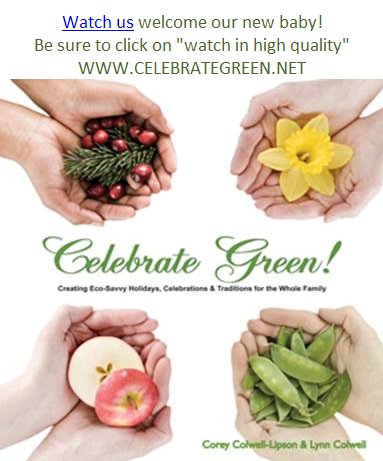 What incredible tips to make the holidays more about the holidays and less about the sugar!  I absolutely love this book and am proud as a peacock of their movement www.celebrategreen.org and www.greenhalloween.com. 
If fact, I recently was on Milwaukee's Morning Blend sharing some of the ideas that I love from Lynn and Corey's book. 
We can all do our part in simple steps to be more green and help save our planet.  I love this book because it makes it easy with simple ideas and recipes for each holiday to help the whole family Celebrate GREEN!
Comments Off on Let's Get Ready to Give some GREEN Love!