Jul 30 2008
Wow, am I ever-so honored!  The VirtualRadioNetwork has named ME (yes, lil' ole' me) as their businesswoman of the week!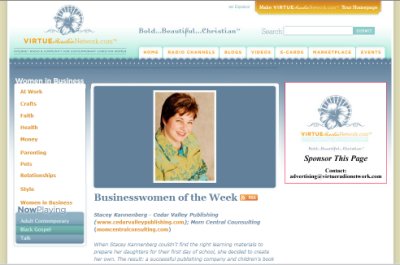 Check out the interview here:
http://www.virtueradionetwork.com/Businesswoman_of_the_Week_5.htm
103 Responses to "I'm SO Honored!"
Congratulations Stacey! A well deserved mention

Blessings for continued success ~ Regina

Thank you Regina!! I take that as high praise coming from you! You are amazing!
Smiles – Stacey
Leave a Reply
You must be logged in to post a comment.