Feb 27 2008
I'm on this healthy kick, have you noticed?  I honestly believe that the key to life, love and happiness lay in how healthy you treat your mind and body.  If your body is healthy, you have a better chance of fueling your soul, with all the good things in life.  My goal for 2008 has been to strive for a newer, healthier lifestyle … for me and my family.
But, it's not always easy introducing healthy foods into a child's diet, especially when we're on-the-go so much!  It's so very easy to run through a drive-up window, toss the food to the kids in the back of the car, and go on to our next item on our agenda.  I said it's easy … but, I didn't say that it's how I want to feed my children.
I truly want them not to just have healthy foods, but I want them to understand how important it is, to be aware of the foods they are putting into their bodies!  That's why it's so encouraging that more and more food companies are adapting their products to provide more nutritious foods to our always-moving children.
My new favorite find for the girls is Yoplait Kids.   And my girls are just nuts about it!  They have drinkable and spoonable yogurts. The enticing little faces of some of their favorite television characters like Dora, Diego and all of our Backyardigan friends are on packaging – and they're sized perfectly for my girls' little hands.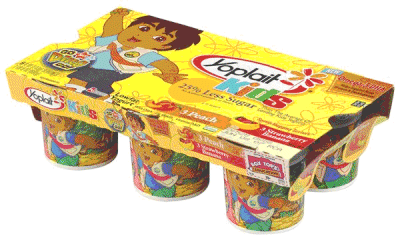 So how healthy is it?  Yoplait Kids is low in sugar (25% less than other leading brands!) and of course, the DHA Omega 3's that are said to help brain growth. Vitamins A and D and calcium don't hurt either!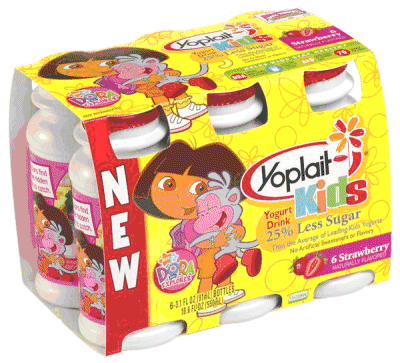 Yoplait Kids is offering a coupon for FREE yogurt at their site www.Yoplaitkids.com. Go ahead and click through, your kids will love it, and you will too!
Go on – Let's Get Ready to be Healthy!